Selecting the right lure for trout fishing can be difficult due to the wide range of lures available on the market. Not sure what the best trout lures could be? Don't worry; we have you covered. This review covers the 10 best trout lures for rivers and streams and some helpful tips and tricks to help you catch more trout.
10 Best Trout Lures For Rivers and Streams
---

It's tough to beat the world-renowned Rapala. It works brilliantly as surface bait or retrieved just under the surface.
The action of these baits replicates a wounded minnow that makes it hard for trout to resist. This lure should be on the top shelve of everyone's tackle box.
---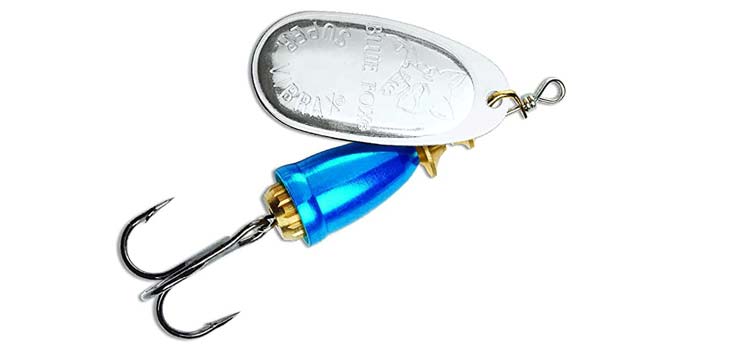 The spinning rotation and vibration make the Blue Fox Vibrax an excellent choice for trout fishing. This lure works exceptionally well in water that's 2 to 6 feet depth. The two-part design of the spinner emits a low-frequency sound vibration, triggering more strikes and helping to eliminate line twists.
The spinner features a stainless steel shaft wire, internal vibrating rattles, and a high-quality barbed treble hook.
The Blue Fox Vibrax is an excellent lure for streams or rivers and comes in various sizes and colors. The most popular and the most effective color combination are silver and gold.
---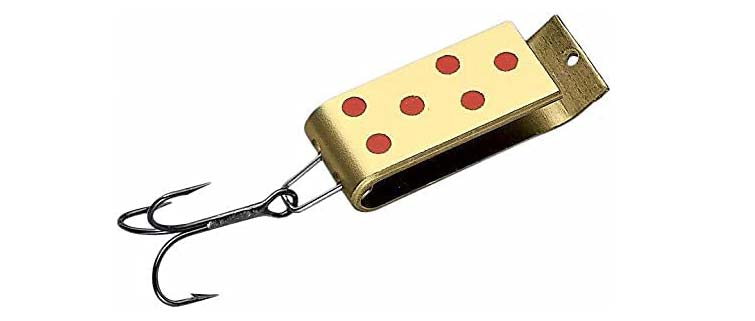 This spoon-style lure is heavier than most of the featured lures. The Jake's Lure has a slim profile that imitates bait fish. Great when you need to cast that bit further, Jake's Lure is a real great all-rounder for trout in more significant and deeper rivers.
---

The Mepps Aglia is one of the best-known trout fishing spinners in the world.
It's crucial to select the size of your spinner which matches the size of the trout you are targeting. If you are targeting smaller trout, then the #00, and #1 are a great size; when targeting larger and specimen trout, try a #2 or #3. If you have a Mepps Aglia tied, you are almost guaranteed to catch some trout.
---

It's hard to compete with the Kastmaster lure for trout fishing. When fishing this lure in a stream or a river, a smaller size like a 1/12 is ideal.
The Acme Kastmaster is made from a solid brass construction and is built to last. This lure can be cast a long way, making it easy to cover a lot of water.
---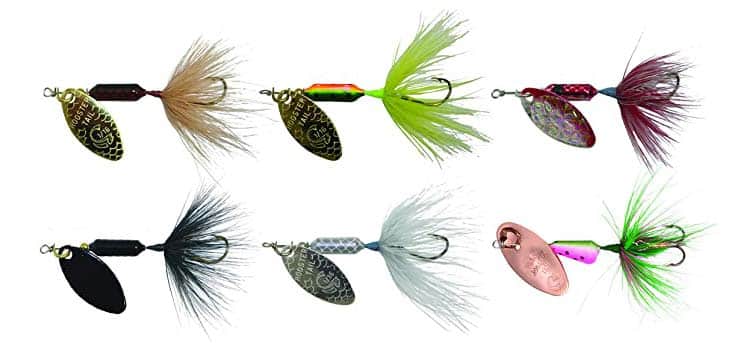 The Rooster Tail concept has been around since the 1950's and is still one of the most productive trout lures on the market. This trout fishing lure has earned a reputation as one of the most versatile lures.
The Rooster Tail has a lovely spinning action, and the pulsating tail will entice trout to come and attack. The original rooster is perfect for small streams and rivers and will catch trout of all species.
---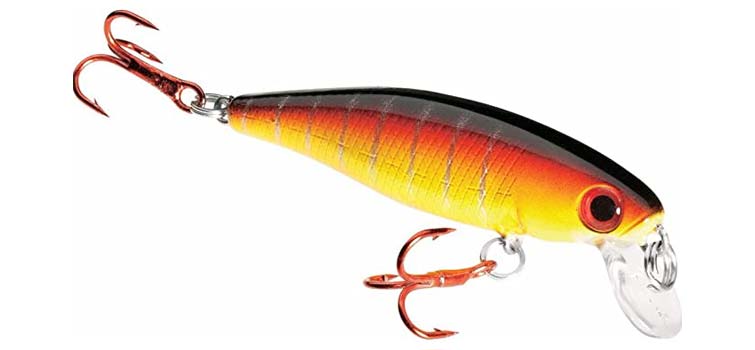 This crankbait was designed for trout in Colorado and has quickly spread to many anglers across the United States. Its low profile is designed to sink slowly. The ideal depth for this bait is 0-2 feet. It comes in various colors so that you can easily match your water forage and should be a staple for every trout angler.
---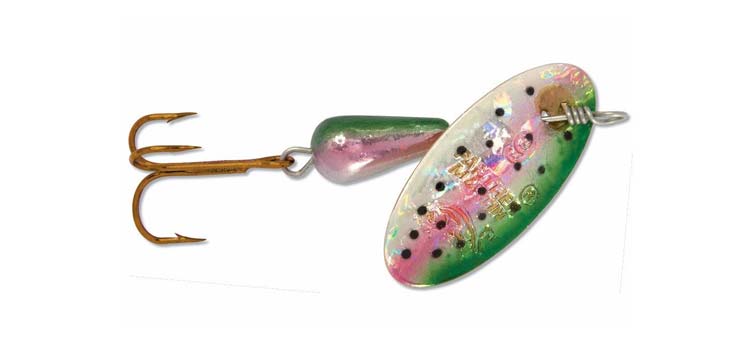 These Panther-Martin in-line spinners are phenomenal lures that excel at catching fish in rivers and streams. This proven lightweight lure provides a perfect spin both in and out of the current.
The Panther Martin spinner catches the trout's attention with its convex/concave blade shape combined with its in-line construction, which generates a bright flash and attention-grabbing vibration.
Some anglers exclusively use Panther Martin spinners, and for a good reason.
---

This spoon-styled lure has a proven ability to catch many species of trout. The Luhr Jensen Krocodile lure features a narrow minnow shape that's designed to sink fast.
Select the right colors and size that best match your rivers and streams forage; there is no doubt this lure will produce.
---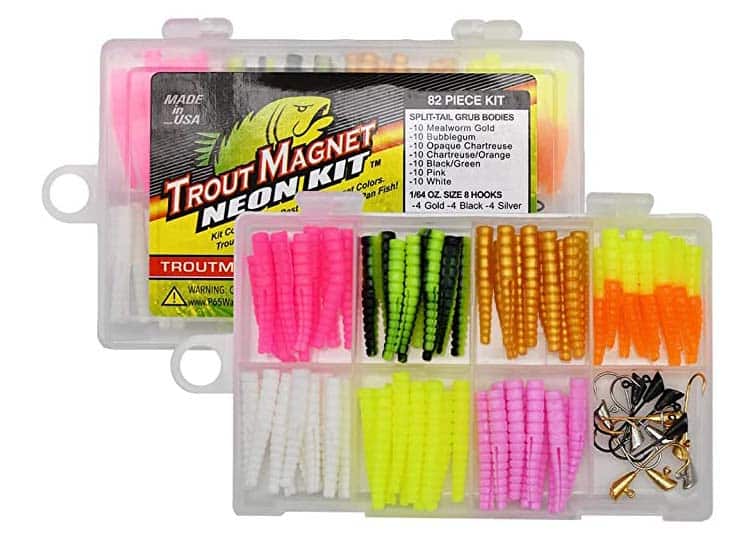 The Trout Magnet ultra-light rig comprises a small jig head and a plastic body and is typically paired with a bobber, an excellent choice for all types of trout fishing in streams and rivers.
---
Selecting the right lure for your trout fishing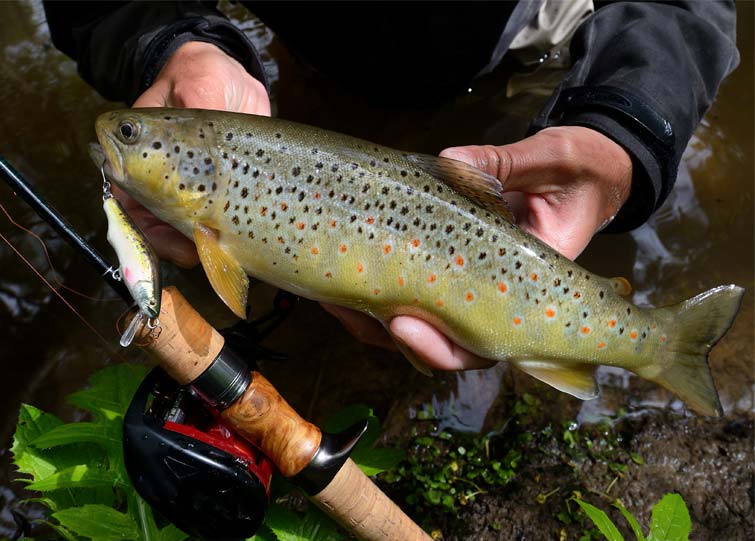 The trout lures we reviewed above come in various sizes and colors. Understanding the water and weather conditions will help determine what sizes and colors best fit your needs in the river and streams you will be fishing. Here are some factors that will help you decide which trout lure is right for your next fishing trip:
Depth – The water level will help you determine the right lure. For example, a deeper diving bait would be the better choice if you are fishing a deeper pool in a river and the trout are holding towards the bottom. If you are fishing in a small shallowest stream only a few feet deep, a smaller, lighter bait would be the option.
Cover – Each section of the stream or river you are fishing might present you with different types of structures. You could encounter some obstructions like vegetation, rocks, etc.
Water Clarity – Water clarity is also important when selecting the right lure. In clear waters, more natural-looking bait will work better. In darker or dirty water clarity situations, bright or dark-colored lures produce better catch results.
Fishing Conditions – Check the weather and conditions? Are you fishing on a dull day or is it bright sunny? These are all things that should be considered when deciding what lure to throw. Like murky water, dark and bright-colored lures will do well in low-light conditions. On clear sunny days, your natural-looking colors are the better option.
Some of the links in this post are affiliate links. This means if you click a link and make a purchase we will receive an affiliate commission at no extra cost to you.